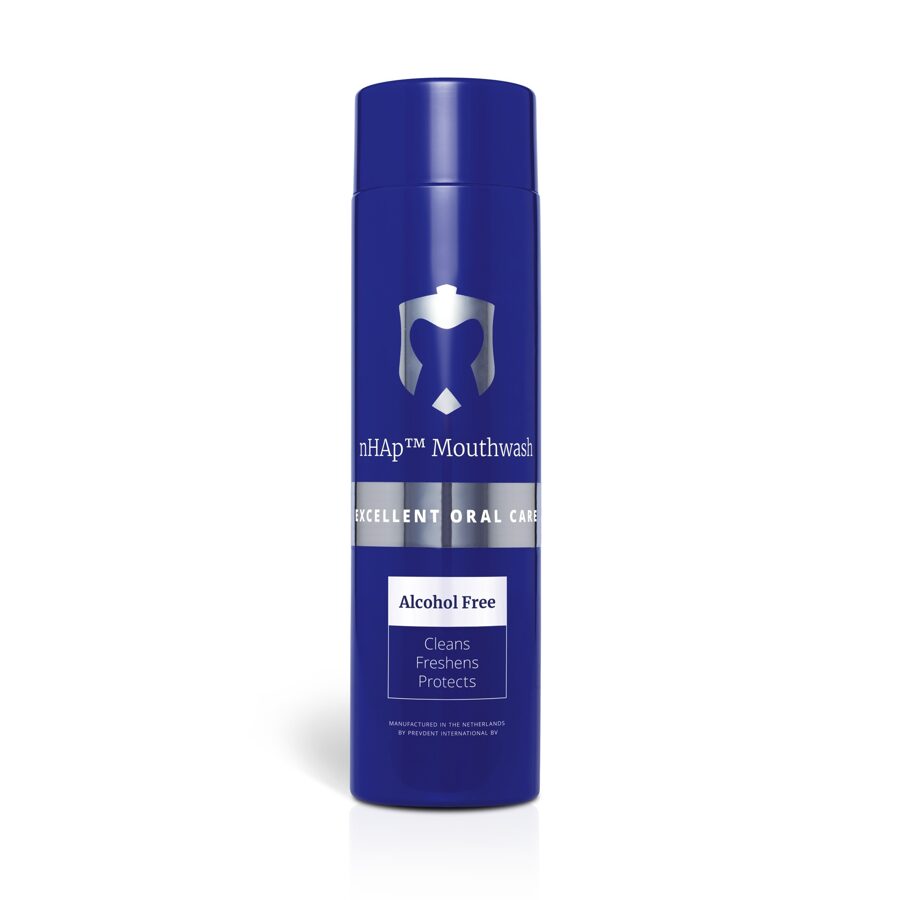 Daily Mouthwash PrevDent®
Daily Mouthwash is designed to protect your teeth from bacteria and plaque. The result is healthier teeth and gums, and the intense mint flavor provides long lasting fresh breath.

Daily Mouthwash is specially formulated to work in combination with PrevDent Toothpaste. Using both together helps to keep your teeth white and prevents forming of new stains. It provides additional protection against tooth decay thanks to ingredients such as Xylitol and Glycerine.
It contains no alcohol, so that dehydration is prevented.
Directions:
Rinse for 30 seconds with at least 25ml or one capful of Daily Mouthwash PrevDent.

Daily Mouthwash PrevDent is the best when used after brushing with Toothpaste PrevDent nHAp.

Do not swallow.

Ingredients: Aqua, Glycerin, Xylitol, Poloxamer 188, Polysorbate 40, Poloxamer 407, Metha Viridis Leaf Oil, Aspartame, Sodium Citrate, sodium Benzoate, Citric acid, Limonene

Bottle volume: 300ml
Attention: The liquid product - daily mouthwash PrevDent® - is not sent by post to addresses in Europe and is delivered to addresses in Latvia, Lithuania and Estonia.
0