PrevDent® - a particularly healthy and effective teeth whitening procedure in dentistry - bleaches the deep color of teeth by at least 9 tones (according to the VITA classical A1-D4® scale), whitens them naturally and restores the enamel with the special Hydroxyapatite composition nHAp™.

The teeth bleaching can be performed to patients with hypersensitivity, because nHAp™ strengthens tooth enamel and drastically reduces hypersensitivity.
If you want free consultation Sign up
PrevDent® repair-whitening home kits are a new generation of teeth whitening to be used at home. 6% hydrogen peroxide - nHAp™ repair-whitening kit is for daily useat home for 14 days.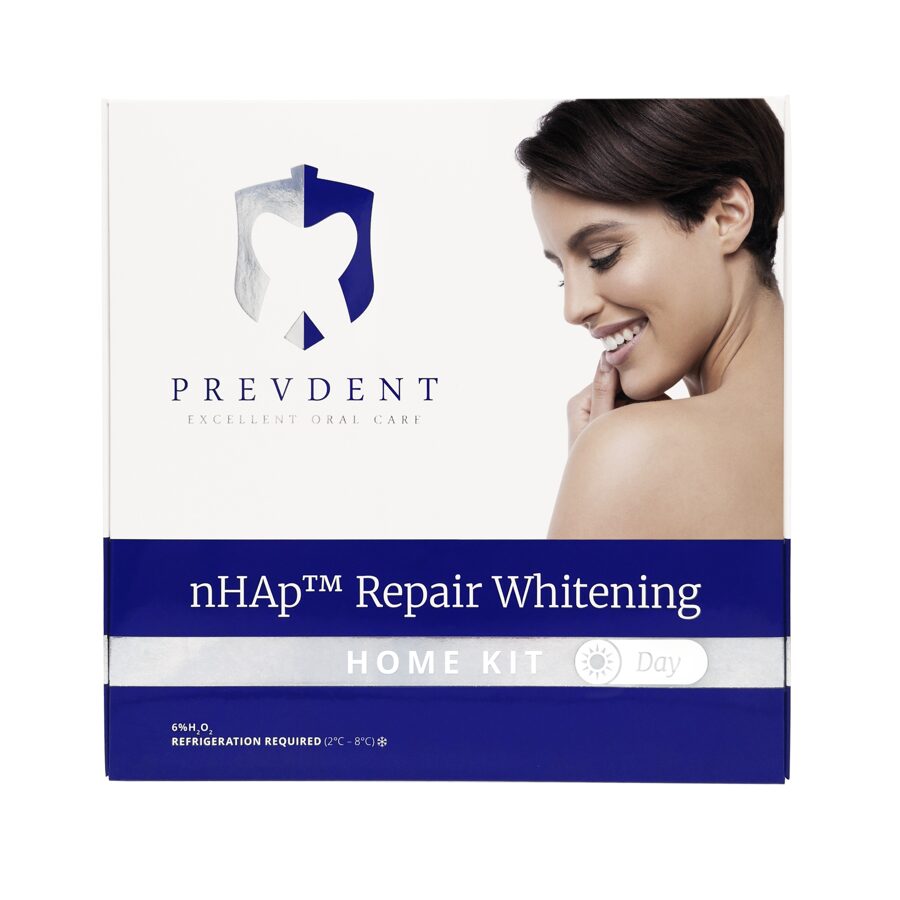 By using nHAp™ during the whitening treatment, teeth are cleaned, dentin and enamel are repaired at the same time. 16% carbamide peroxide - nHAp™ repair-whitening kit is over night use at home for 14 nights.