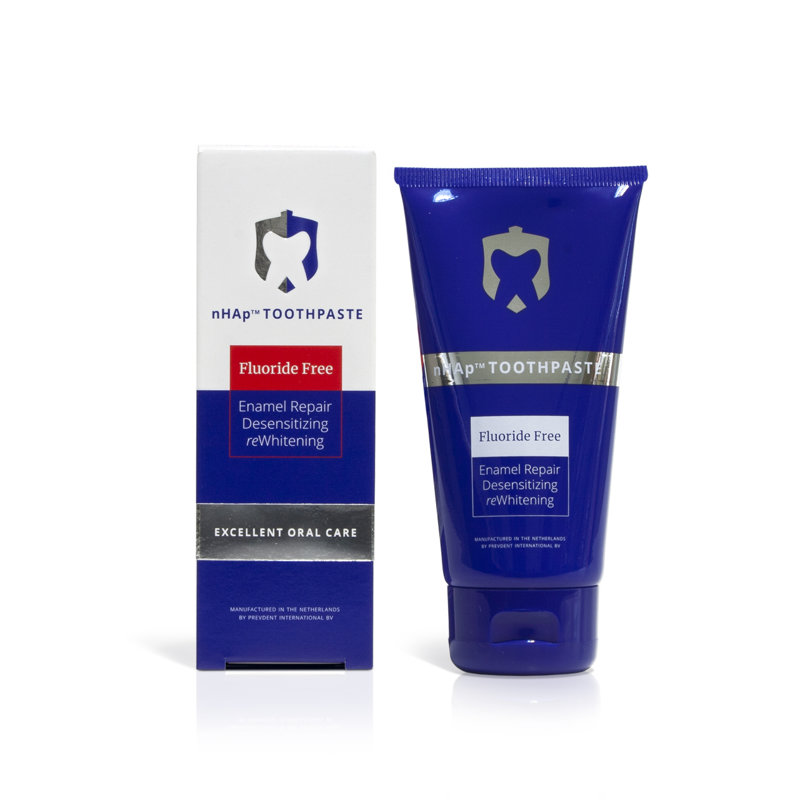 nHAp™ reduces tooth sensitivity by preventing the causes of it.

Systematic use of nHAp™ paste ensures the initial loss of caries and prevents the emergence of new lesions, and maintains excellent oral health. Toothpaste contains nano-sized particles of hydroxyapatite nHAp ™ and xylitol.
The paste contains no fluoride and is no abrasive. Recover your healthy and naturally white smile.
Feel the difference immediately after the use of the paste - it is a cleaner and smoother tooth surface.