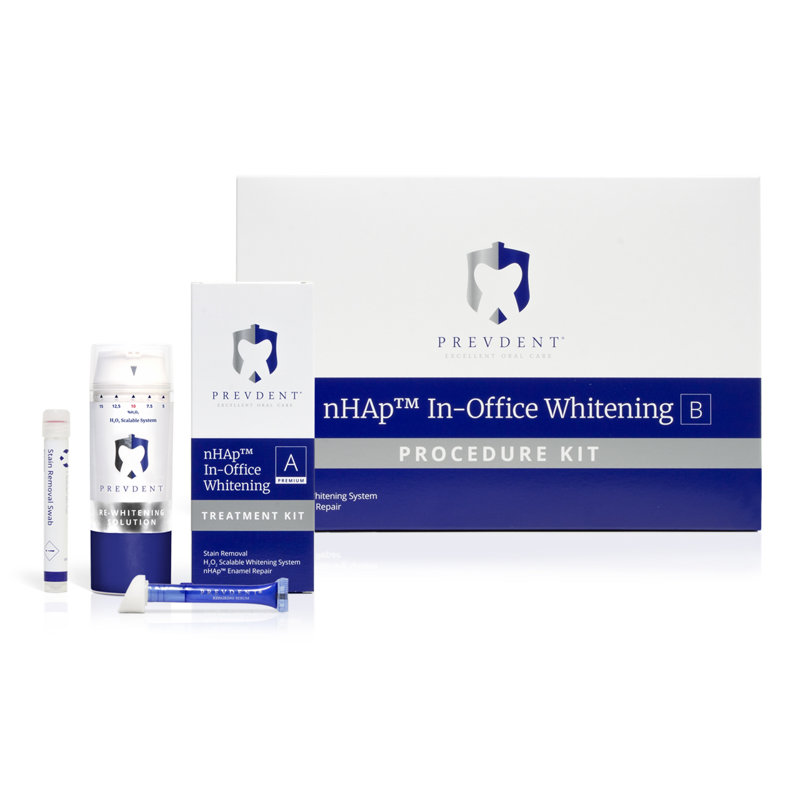 Teeth bleaching PrevDent® is a particularly healthy and effective procedure.
PrevDent® uses a system of adjustable proportions of hydrogen peroxide and nHAp™. The specialist can adjust the strength of the bleaching material according to the patient's tooth sensitivity and whitening efficiency.
Active oxygen foam actively acts on the teeth, bleaches coloration and restores the natural color of the teeth.
nHAp™ restores tooth enamel. Hydroxyapatite crystals will penetrate the micro-cracks in the enamel, dentin tubules and seal them. Therefore, the procedure can be performed to patients with teeth hypersensitivity.